Stay with our comfortable rooms
Stay and Enjoy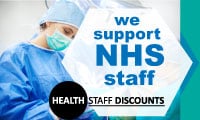 Off the A460, this family-run bed-and-breakfast, set in 3-acre grounds, is 1.5 miles from the 3 Hammers Golf Complex and 5.9 miles from Bilbrook train station.
The unassuming rooms feature en suite bathrooms, tea and coffeemaking equipment, and TVs. Some also offer 4-poster beds and courtyard views.
Complimentary full English breakfast is served in the dining room which has a wood-burning fireplace and exposed beams. Other amenities include free WiFi, guest parking and an on-site Indian restaurant.